Treble Betting
Fatih Karagümrük
17:00
Beşiktaş
Tue 31st Jan
Match Result - Beşiktaş
Besiktas have won their last 5 games.
Carlisle United
19:45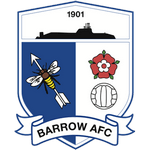 Barrow
Tue 31st Jan
Match Result - Carlisle United
Carlisle United have won 4 of their last 5 games.
Newcastle United
20:00
Southampton
Tue 31st Jan
Match Result - Newcastle United
Newcastle United have won 3 of their last 5 games including the first leg.
What does a Treble mean in football betting?
A football Treble bet is where three selections are combined into one bet. Let's say you bet on three teams to win; if all three are victorious, you win your bet. Get one wrong though - if just one team loses or draws – and you will lose your stake.
In a winning bet, the returns from the first bet are rolled into the second, and returns from that are then rolled into the third. Your bookmaker will work out the potential value of your return for you automatically when you enter your selections for your Treble bet. There are also many online calculators that enable you to work out your combined odds and potential winnings.
The Treble bet can be a good option for squeezing more value out of betting on favourites, as returns are higher than if using the same stake spread across three single bets. The risks, of course, are also higher, as one failure amongst the three bets sees your money disappear into the bookie's pocket. Of course, Trebles become a lot more risky when you include bigger-priced selections within them.
Fatih Karagümrük
17:00
Beşiktaş
Tue 31st Jan
Both Teams To Score - Yes
BTTS has occurred in Fatih Karagümrük's last 5 & 2 of Besiktas' last 4 games.
Birmingham City
19:45
Blackburn Rovers
Tue 31st Jan
Both Teams To Score - Yes
BTTS has occurred in Birmingham City's last 5 & Blackburn Rovers' last 2 games.
Internazionale
20:00
Atalanta
Tue 31st Jan
Both Teams To Score - Yes
BTTS has occurred in 3 of Internazionale's last 5 & 4 of Atalanta's last 5 games.
Markets that can be included in a Treble
Part of the appeal of the football Treble bet is its versatility. Virtually any type of bet can be lumped into a Treble - singles on a Match Result, Correct Score, Over/Under bets, Both Teams To Score, Anytime Goalscorer and lots more too.
And you don't have to stick to one sport or competition. You can just as easily combine bets from different sports or competitions into a Treble too. For example, you could back a horse in the July Cup, Rafael Nadal to win a match at Wimbledon and Harry Kane to score the first goal for England in a Treble. The odds are calculated in exactly the same way. As long as all three elements of the Treble land, it's a winner.
As we'll see below, it's possible to incorporate each way betting into a Treble, but it is not possible to combine one each way bet in a treble with two other conventional single bets.
It is possible to include 'draw no bet' selections in your treble: if that match does end in a draw, that selection is removed from the bet and it thereafter effectively becomes a double, with only two selections remaining.
Alanyaspor
14:00
Sivasspor
Tue 31st Jan
Over 2.5 Goals - Yes
Over 2.5 goals has occurred in both teams' last 5 games.
Union Berlin
19:45
Wolfsburg
Tue 31st Jan
Over 2.5 Goals - Yes
Over 2.5 goals has occurred in 4 of both teams' last 5 games.
Internazionale
20:00
Atalanta
Tue 31st Jan
Over 2.5 Goals - Yes
Over 2.5 goals has occurred in 4 of Atalanta's last 5 games.
Example of a football Treble bet
A typical packed weekend full programme offers countless options for a Treble football bet. Combining teams that are odds-on, or very short in price, is often a good way to make favourite backing more profitable. Let's select three strong teams - Manchester City, Chelsea and Celtic – in a straightforward example.
Manchester City to win: 8/11
Chelsea to win: evens
Celtic to win: 4/5
A stake of £10 would return a very healthy £62.18 in this instance (a profit of £52.18). Returns on Treble bets are calculated by the returns from the first bet rolling into the second, and the returns from the second rolling into the third. So in this instance, the 8/11 Manchester City bet of £10 would return £17.27, which, when put on Chelsea to win at evens, would return £34.54. That stake placed on Celtic at 4/5 would then return a multiple of £62.18.
Why pick a Treble over any other multiple bet?
Treble bets, like all football accumulators, are popular with punters because, on the surface, there appears to be decent money to be made from small stakes. Short-odds single bets on their own offer little (if any) potential reward, so combining them into a Treble is understandably more popular because of the increased combined odds it offers. Of course, along with those increased odds comes the extra risk that one of the three selections will ultimately let the bet down.
With any three football matches, there are 27 possible combination of outcomes and a Treble is essentially a bet on just one of those 27 combinations occurring. Put like that, a Treble can appear rather less tempting to the discerning weekend punter.
All this shouldn't discourage you from picking a Treble bet over another type of multiple, however, as it offers a good balance of risk and reward. A Double might not offer quite enough interest, especially if both selections are odds-on or at best a fairly meagre price. A four- or five-fold multiple, on the other hand, dramatically decreases the likelihood of achieving a return. A Treble sits nicely in the middle of this sliding scale of what you stake to what you can get back, and, with shrewdly-applied research, can prove a profitable method.
A Treble also offers hugely increased value when compared to placing three separate single bets on the same three events. Using the example of Manchester City, Chelsea and Celtic we mentioned above, three separate £10 bets on each result would return £17.27, £20 and £18 respectively, for a total pay-out of £55.27 - and that for a total stake of £30 instead of £10. That's a profit of just £23.27 on the three singles, compared to £52.18 on the Treble - for the exact same combination of bets.
A more creative, and potentially more lucrative, way to use Trebles is to select five teams who you think will win, then place 10 trebles on the 10 different combinations of teams. You should get a return as long as at least three of those teams win. If four win, the potential profit is very tidy indeed and picking all five correctly obviously pays off in spectacular style. This is a good way to include one or two selections which offer slightly more value, combining them with the remainder who are more strongly fancied. Unlike the standard Treble, this more complex option gives you the leeway of making two incorrect selections but still making a profit.
Each Way Treble compared to a standard one
You can include an each way element into a Treble by combining three different each way selections. This spreads the risk of your Treble as even if one, two or all of your selections don't win, you have the back-up of still achieving a return if all three of your selections are placed (or if some win and the remainder are placed). The drawback of course is the significantly reduced odds of the each way return - usually 1/4 or 1/5.
In football, the choice of each way markets is relatively limited to outrights (bets on the winner of a league, tournament or cup competition, which tend to be made pre-season, offering a return at reduced odds for the losing finalist, or sometimes for the third-placed team in a World Cup, European Championship etc).
You could combine this type of football bet into an Each Way Treble by, for example, betting on the winners of the Champions League, Premier League and FA Cup. As long as all three of your selections either win or are placed (i.e. finish runners-up), you would be guaranteed a return. If all three won, both the win and placed portions of the bet would pay out – a very nice little earner.
What if one of the selections loses but the others win?
In a Treble bet, if one or more of your selections loses, your entire bet is lost. All three of your selections have to land to achieve a return. If you have opted for an Each Way Treble, you have to have some combination of winners and places to get a return. If all three are winners, you will get a return on both halves of your each way bet. If one or two win and the remainder are placed – or if all three are placed - you would achieve a pay-out only on the placed part of your bet, at the bookmaker's stated each way odds for a place.
Getting tips for your Trebles
Footy Accumulators produce daily Win Treble tips, as well as daily BTTS tips, a Bet of the Day and more. As the name suggests, these Treble tips are to win, rather than each way, as they are generally short-priced so won't offer much each way value.